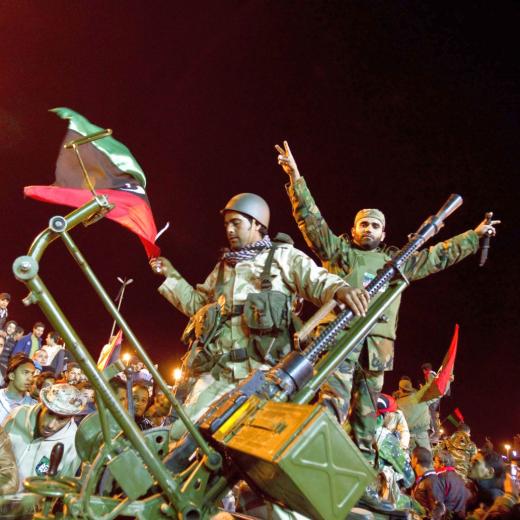 Libyan Air Force planes again bombed sites this morning near the town of Coast, which is controlled by the opposition against the regime of Muammar Gaddafi said on BTA, citing Reuters and Al Arabiya.
Residents with the agency over the phone did not support the message of Al Arabiya.
Rioting against Gaddafi in Libya still has about a month.
In some cities in the east, fierce fighting in which some agencies have already killed more than 5 thousand people.
The army used tanks and aircraft to recover from the rebels conquered villages.
Yesterday it became clear that Gaddafi will be investigated for crimes against humanity, and NATO and the U.S. now at least postpone the military operation in Libya.

At the same time it became clear that the rebels in Libya refused to negotiate with the authorities.
Opponents of the regime said it would not negotiate until Muammar Gaddafi does not leave power and not withdraw into exile.
Libyan National Board in Benghazi set an ultimatum for the removal of the leader with a view to opening negotiations.

Opposition indicated that there is no place for conversation, shortly after widespread reports that Gaddafi had ordered the director of the Libyan intelligence to negotiate with the opposition.
The Council also called on international community to intervene to stop air raids on the Libyan regime against rebels.